A simple makeup is always becoming a routine for many in their day-to-day life. If a woman wants to get ready simply, then just need a foundation, eyeliner and a mild lipstick. So think when you want to be in your office for long hours or partying with your friends for long hours, obviously you need to maintain them for a longer time. Here we will give you few tips to keep your makeup looking fresh.
Apply eyeshadow primer to your t-zone area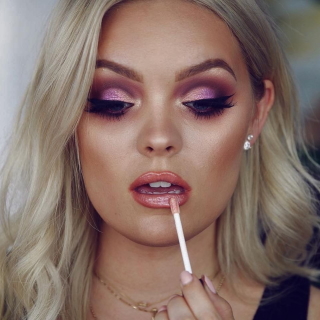 One of the most important ways to keep your makeup looking fresh all day is to play with your primer. If you have an oily face then you need to work with the primer on the T-Zone. As it is more challenging for an oily face as whatever makeup we have on them it won't be long lasting.
Less is more
You can go for an alternative, use a heavy layer of concealer rather than a liquid foundation and cover it with a powder foundation. So choose your products appropriately and make your makeup last all day.
Use translucent face powder to set your makeup
Once you are down with the concealer part then apply a layer of translucent face powder onto the areas of your face which tend to get oily throughout the day. Use a brush to apply it on your face and give them a slight bluff so this thick powder will set in your face within 1 or 2mins.
Set your brows
Make your eyebrow ready, with a simple liner that can easily give a good makeup look. Use eyebrow pencil to give a dense look. Then have a broader coating of eyeliner on your eyes, this will help you keep your eye makeup on all the time. Once you are done with this final have a layer of powder.