Women usually take care of their hair well. When it comes to hair accessories they have a keen interest in it. Usually they have a wide range of hair clips, bands collections with them. So in those hair accessories one of them is a scarf. Here we will look into the ways to tie a headscarf.
Bun Swirl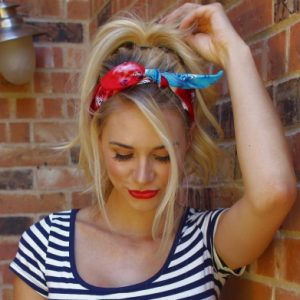 It's common for a woman to have a bad hair day or it might look oily sometimes. So you can simply put off a bun and have a simple wrap of the scrap around the bun.
Ponytail Tie
Another style loved by many, you can have a simple pony tail and tie a scarf and leave it edges flowing or you can have a knot like structure. These are very easy ways to style headwrap.
Turban-style Headband
When you have a little dirty/greasier hair than a normal one, you can have your scarp tied particularly on your head like a turban. One of the ways to tie my head wraps scarf in a brilliant way when you have a bad hair day.
Classic Headband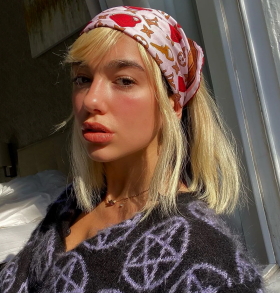 You will be having a more femine touch when you have a thin silk scarf and wrap it around the top of your head and tie in a bow at the nape of your neck.
Vintage Glam Wrap
When you are ready for so much fun and excitement you can go with this hair style. This is one of the elegant ways to wear a scarf in your hair which runs from the top of the head to tie a knot on one side of your ear.
Braid Tie
You can plot the hair by having the scarf in between the 3 partitions; this is one of the traditional ways of hair with scarfs. All these above hair styles are very easy to make when you even have a busy schedule.